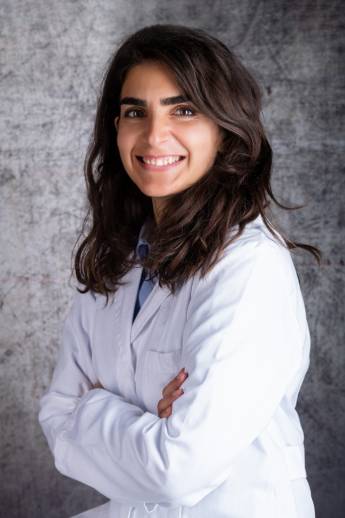 Dr. Valentina Greco
MD Consultant of Orthopedic and Traumatology surgery.
Special interest in Shoulder and elbow surgery.
Fields of expertise:
Arthroscopic rotator cuff repair
Proximal humerus fractures
Anatomic shoulder arthroplasty
Reverse shoulder arthroplasty
Shoulder instability
Arthroscopic Latarjet
Percutaneous fixation of shoulder fractures
Experiences
Degree in Medicine at University of Palermo
Orthopedic and Traumatology residency at University of Turin
1 year shoulder fellowship at the ICR – Institut de Chirurgie Réparatrice, Locomoteur&sports in Nice, under the supervision of Prof. Pascal Boileauv
Scientific research
Since residency, she has always been involved in clinical research, publishing in some known orthopedic journals, such as the Journal of Bone and Joint Surgery, the Orthopedic Journal of Sports Medicine and the Journal of Hand Surgery.
Publications
Member of the Italian Society of Shoulder and Elbow and the European Society of Shoulder and Elbow (SECEC).
Dr.Greco has presented several scientific works in national and international meetings.
Activities
During the residency, she had many experiences in different surgical fields:
Shoulder instability, mostly in athletes, approaching surgical techniques such as the Arthroscopic Latarjet
Shoulder arthroplasty, both anatomic and reverse, for arthrosis
Arthroscopic rotator cuff repair
Shoulder fractures, with less invasive techniques, such as percutaneous fixation