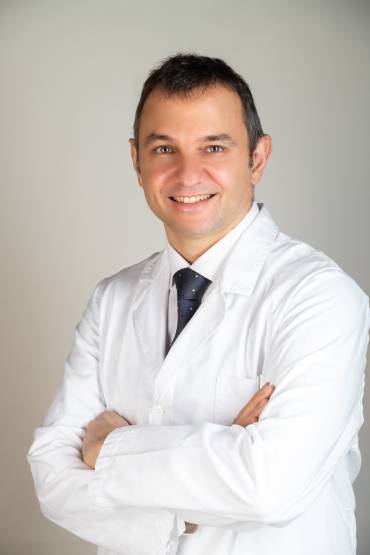 ---
---
---
---
Dr. Davide Blonna
Shoulder and elbow specialist.
Fields of expertise:
Shoulder arthroscopy
Elbow arthroscopy
Shoulder arthroplasty
Elbow arthroplasty
Shoulder instability
Traumatology of the elbow
Percutaneous fixation of shoulder fractures
Revision surgeries
Experiences
Dr. Davide Blonna has improved his clinical and surgical skills during a shoulder fellowship at the Reading Shoulder Unit in UK, and a one year elbow fellowship at the Mayo Clinic in Rochester, US. During his training, he was actively involved in treatment and reasearch in shoulder and elbow disorders including elbow arthoscopy and arthroplasty, or stemless shoulder arthroplasty and mini-invasive fixation of proximal humerus fractures.
Scientific research
Dr. Blonna has always been involved in high quality clinical research, publishing in some of the most important orthopedic journals, such as the Journal of Bone and Joint Surgery, the American Journal of Sport Medicine and the Journal of Shoulder and Elbow Surgery. He is reviewer of several international orthopedic journals.
Publications
Dr. Blonna has presented several scientific papers and lectures in the most known national and international meetings. He is a member of multiple scientific societies, such as the German and the Austrian society of Shoulder and Elbow surgery He is an active member of the Italian Society of Shoulder and Elbow and the European Society of Shoulder and Elbow (SECEC-ESSSE).
Online Publications
Click to see my latest publications on PubMed
Courses
He is involved in teaching acitivities, organising national and international meetings and hosting fellows. Nowdays, teaching activities are focused on open access surgical video making, some of them rewarded at the American Academy of Orthopedic Surgeons and shared with over 35.000 surgeons all over the world. He is a shoulder and elbow consultant at Mauriziano Umberto I Hospital in Turin.
Activities
He is currently on the steering committee of the Italian Society of Shoulder and Elbow Surgery and a member of the European Society of Shoulder and Elbow Surgery. (SECEC).